- December 21, 2004 -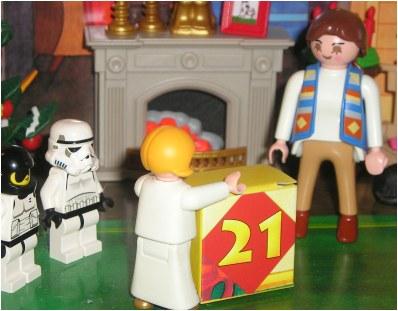 MARE: Go ahead, Megamare! We owe you this one!

MEGAMARE: A GIFT BOX FOR ME? WILL IT CONTAIN THE SECRET?

MARE: You've earned it, my friend!

KUSE: Knacks, we haven't done anything noteworthy for like two weeks now.



MEGAMARE: IT IS FOR TAKING PICTURES, NO?

MARE: Certainly is! That's a camera, Megamare! Just for you to enjoy!

MEGAMARE: CANNOT WAIT TO SEE HOW THIS DEVELOPS, OH OH OH.

KUSE: Okay, I totally hate how the all of the attention given around here is based on size order.



MARE: Kuse, how's Random Jim? Is he feeling any better?

KUSE: I don't know. I tried talking to him this morning, but he kept raving on about bird warbler whistles while doing full-body poses to show me what they look like.

MARE: I'm worried about him. There's no telling what kind of permanent trauma Claire could've caused.

KUSE: Well, yeah, maybe, but I still say he's faking it.



JIM: It's clear to the person speaking that single gift is a talking brick and the other is full of miniatures of me. But which one I do not know. Maybe it'll come to me if I count them again. One, two. Shit I still don't know. Caroling, caroling. Up and down.



JIM: I think something landed on my top.

WAITERBOT: I NEED A BODY!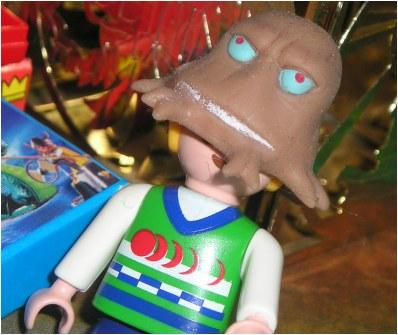 JIM: I forgot I had a ski cap. I forgot corkboard too.

WAITERBOT: Hold still, hold still! This won't hurt a bit!



WAITERBOT: There!!! I'm whole again! Not a very dominant shell, but legs are legs!



WAITERBOT: Wow. I look really dumb. Weird, because I always thought I was the perfect type for argyle.



TO BE CONTINUED!